Railtex/Infrarail preparations underway
From 7 – 9 September, Railtex/Infrarail will bring the railway industry together at the NEC in Birmingham. The new hybrid event will offer further networking opportunities, with the use of digital matchmaking and the opportunity to explore the latest innovations and services online if visitors can only attend virtually. Don't forget to visit us on stand E.10 at the entrance to Hall 12 and to join us for breakfast on the 8th – sign up here.
University academics from Imperial College London have found no trace of the COVID-19 virus in four of the country's largest train stations: London Euston, Birmingham New Street, Liverpool Lime Street and Manchester Piccadilly, after swabbing places that passengers touch and taking hour-long air samples. The same tests were repeated on several inter-city train routes. This is great news for encouraging people back onto rail travel!
Accessibility Audit for All UK Stations
Atkins has been appointed by the DfT to improve accessibility of UK train stations. This audit will highlight areas for improvement, and areas of excellence already in place. This will form a public database so disabled passengers can plan their journeys with ease and contribute to station improvements.
Transport for Wales and Scot Rail Public Consultations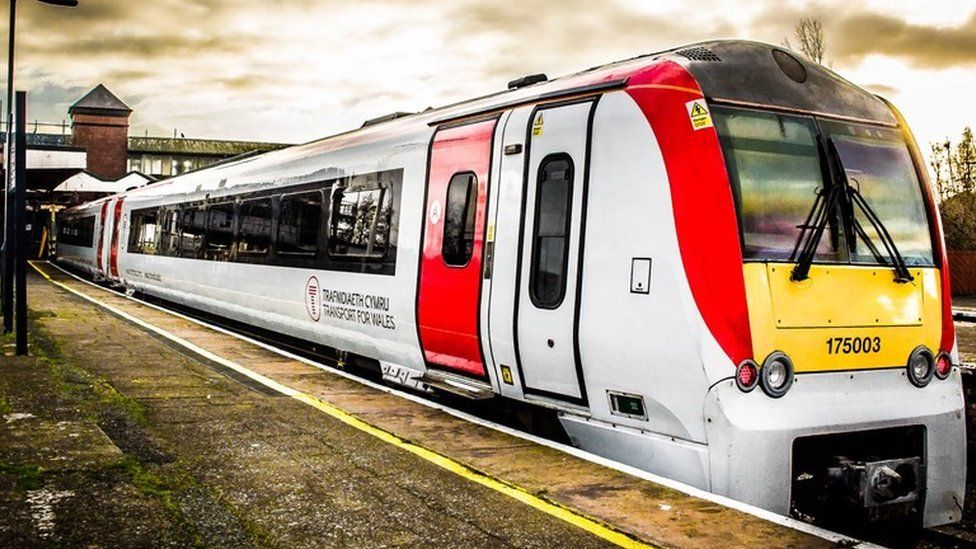 Scot rail is looking for public consultation on its rail timetables, which are set to be in use from May 2022. The company plans to realign its services with changing passenger habits following the COVID-19 pandemic.
Transport for Wales is also launching a similar public consultation to help shape their new transport network plans.
HS2 Cutting Carbon Emissions by Concrete
'Printfrastructure', cutting-edge 3D reinforced concrete printing is set to be used for the first time in the UK in the construction of HS2. This technology can reduce concrete used by 50%, reducing carbon emissions by construction significantly, and this work can be unmanned, which reduces the costs and time-frame of future construction projects.
Arcadis Gen to Support Network Rail's Intelligent Infrastructure Visions
Arcadis Gen and their Enterprise Decision Analytics (EDA) platform has been selected by Network Rail as their preferred supplier. The platform will power asset and workforce planning, and help optimise asset investment planning. This will aid in productivity, and support reliability and safety.
Transport for Wales and Pullman Rail Limited
Transport for Wales (TfW) has signed a deal with Colas Rail UK to purchase Pullman Rail Limited. The not-for-profit hopes that this acquisition will improve results for customers and clients of both TfW and Pullman.
Trainline introduces personalised train delay alerts
Trainline's new delay notifications means that customers will be alerted if their booked journey will be significantly delayed, via their app. This has managed to be achieved by Trainline working closely with the rail industry, especially train service operators, which will hopefully improve customer experience.
Redevelopment of Middlesbrough railway station aiding young people's careers
The £34 million project in Middlesbrough railway station to accommodate LNER's new Azuma trains for its Middlesbrough to London service, opening later this year, has helped young people find work alongside their studies. This has given numbers of students through the region experience and knowledge of construction projects, priceless skills that will hopefully aid the young people in these areas to benefit from the large amount of investment in the North East at the moment.
Avanti West Coast Invests in Connectivity Along Train Lines
Avanti West Coast in investing £45 million with BT to upgrade mobile and Wi-Fi infrastructure to improve network coverage and speed.
More high speed Eurostar services
Having seen double the amount of bookings during August, Eurostar is adding 39 trains for travel between the UK and the continent. Eurostar also reminds passengers that it offers the most environmentally friendly choice for travel to Europe, with each journey using up to 93% less CO2 than the equivalent flight.
ECSL/JECI merger
Multi-disciplinary design consultancy ECSL and JECI in India have merged, to support expansion into the Indian market and further plans for expansion into other Asian markets. The companies hope that their technical expertise and knowledge of the local market will help create a market for UK developed innovations which will help advancements in India and other markets.
Rail Industry in Partnership with Samaritans to reduce rail suicides
The Samaritans and British Transport Police's campaign 'Small Talk Saves Lives' has been backed by Network Rail. It aims to train rail workers in suicide prevention and raise public awareness of how to aid someone in crisis.
Increased Sexual Harassment Awareness
The rail industry, in partnership with the charity Crimestoppers and BTP, is launching a campaign to tackle sexual harassment by ensuring people understand what constitutes such behaviour. Research has shown a lack of understanding about what sexual harassment is and the widespread nature of this issue.
Number 10 hold reception to thank Avanti West Coast heroes
Prime Minister Boris Johnson and Transport Secretary, Grant Shapps recognised the efforts of train operation staff during the COVID-19 pandemic and their tireless efforts to keep the country moving. Representing Avanti West Coast, Train Driver Lyle Mitchell and Train Manager Samuel Obiri-Yeboah attended a reception held at Number 10 to celebrate the efforts of the transport industry during the past year and a half.
The Marriage Carriage – Successfully Hitched
Last month we reported that Avanti West Coast hosted a competition for the chance to get married on board the 'Marriage Carriage'. Well earlier this month Laura Dale and Jane Magnet had their dream wedding, after 18 months of restrictions, lockdowns and delays. Laura, who is a huge fan of trains, and Jane, who was 'excited that she was excited' warmed hearts as they tied the knot in style, from London Euston to Birmingham New Street.
QTS Group supports Liverpool children's charity
Two apprentices from national rail contractor, QTS Group have volunteered their time to help renovate KIND Liverpool's SEED Centre, after the charity became one of the company's selected charities earlier this year. After running for 24 years, the eco-friendly, multi-purpose educational centre and community resource was in need of renovation and maintenance for it to properly support the community it serves.
And finally… our favourite story of the month!
A six-week old kitten was found after being abandoned on a Cross Country train going into Birmingham New Street. Despite being terrified from the journey, the kitten has been confirmed to be in good health. He has since received a lot of attention on Birmingham New Street's twitter account and has since had numerous offers of a fur-ever home (sorry)!